Load Manager FPS LM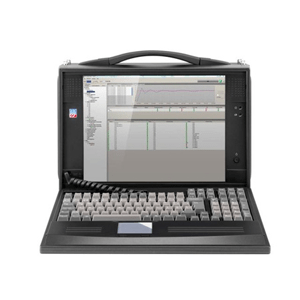 FPS LM manages and controls your load objects
FPS LM manages and controls loads distributed within the grid. The flexible communication platform Dynamics3G supports traditional ripple control protocols and also offers the two-way power line technology PLAN DLMS interface. Dynamics3G enables fast real-time broadcast commands, flexible device parameterization and actual load status updates. New communication technologies can be easily integrated as well.
Applications
Load objects such as water boilers, heat pumps, charging stations for electric vehicles, air conditioners, lighting objects, and decentralized power stations can be controlled with the Hybrid Load Switch L740 or with a traditional ripple control receiver. Due to its hybrid architecture, the L740 Load Switch can be either installed in an existing traditional ripple control system or integrated in the Smart Metering system Gridstream AIM.
Ripple control systems from different manufacturers can be managed by the Landis+Gyr FPS Load Management control system.
System description
The FPS LM system runs on high performing industrial computers based on Linux operating system using modern and standardized programming language.
Functions
Compatible with all ripple control receivers and systems
Integration of Enermet MxC and other SCADA Ripple Control Systems to the Smart Metering system Gridstream AIM
Remote parameterization and customer profile programming enabled by the Hybrid Load Switch L740
Software upgrade of the Hybrid Load Switch L740 by download Status feedback provided by L740, including power outage, open circuit per relay, and tamper detection per device
Up to 65,536 time lines and customer profiles. Over 1'000 programmable objects (direct commands)
Dynamic load control (closed loop) for energy procurement, overload protection and peak load trading
Dynamics3G supports all ripple control protocols and PLAN two-way Power Line Technology with DLMS
Redundant operation of two FPS LM (hot standby)
Direct commands with fast reaction (<10s): event triggered lightning concepts, streetlight control via text (SMS)
Downloads