RO Ripple Control Receivers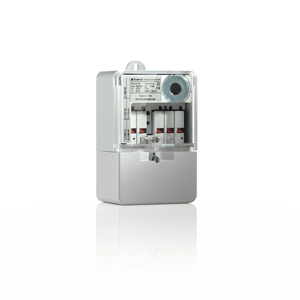 The perfect receiver solution for all applications – suitable for all Ripple Control Systems
Ripple Control is a mature and cost-effective technology for tariff and load control. Landis+Gyr Ripple Control Receivers RO cover a wide range of applications, from simple remote relay control to low frequency load shedding.
RO3: the universal ripple control receiver
The RO3 can be equipped with up to three plug-in 24A changeover switches or 40 A on/off switches. Any combination of the two switch types can be used. This receiver is well suited to tariff and load switching applications.
RO5: the compact ripple control receiver
Built in the same housing as the RO3, the RO5 is the most compact receiver with up to five plug-in 16A changeover switches. It provides an efficient solution for a large variety of applications.
RO3S and RO5S: the ripple control receivers with advanced plug-in EEPROM ROE
The ROS types are the appropriate solution for customers who prefer to program their receivers with plug-in devices. The complete receiver data can be stored in the EEPROM ROE. The ROE can be programmed at our factory or by the customer using the ROG  programmer.
ROA: the ripple control receiver for outdoor use
The A type of receivers is derived from the standard RO family and has an extremely robust, fully close UL-compliant housing. ROA receivers are well suited to outdoor use and harsh environment. They are available as ROA3, ROA3S, ROA5 and ROA5S.
ROP parameterization software for RO Receivers
ROP is the parameterization tool for the programming and configuration of the complete function range of RO and RM receivers. ROP runs under Microsoft Windows 2000, Windows XP, Windows Vista and Windows 7 (32 and 64 bits).
ROPmobile field programming application suited to PDAs
ROPmobile is a software application that can be installed on any PDA running Microsoft Windows Mobile 2003, 2003 Second Edition 5 or 6. ROPmobile allows field staff to complete maintenance and programming activities on any Enermet RO Receivers.
Functions
Operating status indication
Wiper
Standard / Air conditioning cycler
Loop
Timer
Failsafe function
Learn function
Power down and power on behaviour
Time synchronization
Time programs
Low frequency load shedding
Variations
105 V, 230 V – 50 Hz
120 V, 240 V – 60 Hz
Backup clock
Plug-in data carrier ROE (EEPROM)
Downloads