Landis+Gyr E450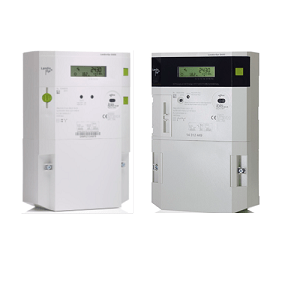 Residential Advanced Meter with integrated PLC modem
The E450 meter is our new system component for the Landis+Gyr AMM solution, which integrates four functions in one device: an extremely flexible advanced electricity meter, a multi-energy data collector, a remote two-way communication node, and a powerful interface to enable end user interaction.
The E450 meter has been designed to provide you with the maximum flexibility in functionality and in infrastructure needs. Covering a wide range of uses, you will be able to adapt your meter solution according to future needs.
The meter communication interfaces are based on open standards. This allows you to combine third party applications in your advanced meter infrastructure.We aim to provide you with the best total cost of ownership. Our design principles provide you with a high quality system component which is easy to install and requires minimum maintenance across its long life time.