Landis+Gyr L740 Load Switch Device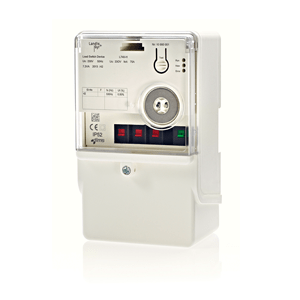 Bringing dynamic load management to smart metering
L740 is an intelligent load switch device compatible with both ripple control systems and Gridstream AIM. In combination with the FPS LM controller, the L740 delivers dynamic load management functionality for optimal network stability.
Hybrid technology paves the way
L740 is Landis+Gyr's unique offering for small and large utilities and network operators with ripple control systems, looking for a low risk, cost efficient migration path to the smart grid:
Hybrid functionality for seamless integration of load management applications, covered by ripple control, into a smart metering environment
2-way PLC (PLAN/PLAN+) communication for efficient monitoring and maintenance.
Functions
Tariff and load control, max. 5 relays (16A or 40A)
Automatic control in case of communication failures
Time lines, loops, backup clock, low frequency load shedding, interpreter programs and learning functions
Dynamic load management: 15-minute load control applications
Direct commands with fast reaction (< 10s). Event controlled public lighting and street light control via text (SMS)
Ripple control standards, such as Decabit, Semagyr, Ricontic, Pulsadis, K22 and others
Dynamics3G: two-way Power Line Carrier Technology and DLMS standard
Software download
Individual remote parameterization of the devices
Status feedback: power failure, relay position error, tamper detection
Variations
Hybrid Load Switch L740-H
PLC Load Switch L740-P
Both types are available in 4 different relay variations: 3 16 A relays, 5 16 A relays, 1 40 A relay, 1 40A relay + 3 16 A relays.
Downloads